Why I'm Not Laughing with Jon Stewart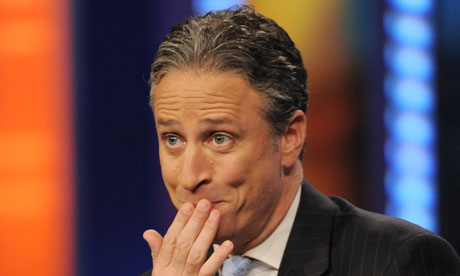 Jon Stewart's takedown of conservatives who complain that 51 percent of American households don't pay any income taxes is getting a lot of laughs from the left. Color me unamused. On this one, I'm with the right. Well, sort of. Let's just say—as a teacher used to say of my papers—they're right for the wrong reasons.
It actually is a scandal that 51 percent of American households are not paying income taxes. Not because it means the majority of Americans are free-loaders but because it means the majority of Americans don't make enough to money to pay taxes. (Though as the Center on Budget and Policy Priorities points out, that statistic comes from 2009, which wasn't a good year for most Americans. Usually, the figure is somewhere between 35 and 40 percent, which still sucks. Also, the poor pay all sorts of other taxes, but that is a different issue.) More broadly, it means 1/2 the population doesn't have the wherewithal to fund and sustain the basic operating costs of a democracy.  That's not a system liberals ought to be defending.
Ever since Bill Clinton, one of liberals' main strategies to improve the condition of the working poor has been the Earned Income Tax Credit, which bumps up low wages by essentially giving workers money in the form of  a tax refund.  (The EITC is also one of the reasons so many households don't pay any taxes). That's not a bad thing, as anti-poverty programs go.  But it's become something of a fetish for Democrats who can't stomach a real confrontation with the employing classes in this country. And that is a bad thing. It's no accident that the EITC was first instituted in 1975. Though it was meant to address other issues, it was well timed to become the emblematic policy of an economy built on stagnant wages and a New Deal state in retreat.
Four decades later, wages are still stagnant, and the New Deal state is all but dead. So while I appreciate the class warfare of Stewart's satire, I'm not eager to join the encampment he's defending.